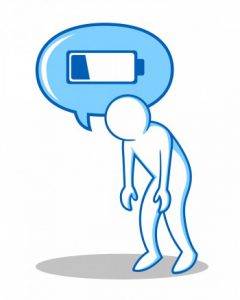 Bepaalde extracten van de rhodiola rosea verhogen de weerbaarheid tegen burn-out, verminderen de vermoeidheid en verbeteren de mentale prestaties.
Dat bleek uit een studie waarbij dertig personen 576 mg extract per dag innamen gedurende vier weken. Dertig andere deelnemers namen een placebo, maar niemand wist of ze al dan geen extract namen (dubbelblind).
De resultaten werden afgeleid uit psychologische testen, maar uit de gedaalde cortisolwaarden van het speeksel leidde de onderzoekers ook een biochemisch effect af.
Vermoeidheid is een probleem in onze moderne maatschappij en komt niet meer voort uit fysieke arbeid, maar eerder uit psychologische stress. Het burn-outsyndroom is een verschijnsel dat hieruit voortvloeit.
Referentie:
Olsson EMG, von Schéele B et al. A Randomised, Double-Blind, Placebo-Controlled, Parallel-Group Study of the Standardised Extract SHR-5 of the Roots of Rhodiola rosea in the Treatment of Subjects with Stress-Related Fatigue. Planta Med 09;75: 105-112.
Bron: ABC Gezondheid