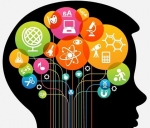 Ginkgo biloba verbetert het geheugen niet alleen bij dementie en senioren, maar ook bij jongere, gezonde mensen. Tot die vaststelling kwam Reiner Kaschel door een vernieuwende onderzoeksmethode te gebruiken.
Hij maakte geen gebruik van abstracte geheugentests, maar hij peilde wel naar de capaciteit van het geheugen zoals die in het dagelijkse leven toegepast wordt. De deelnemers die ginkgo gebruikten, ondervonden bovendien zelf dat hun geheugen en concentratievermogen erop vooruitging. Ze namen dagelijks 240 milligram van het ginkgo-extract (EGb 76) gedurende zes weken.
Referentie:
Kaschel R. Specific memory effects of Ginkgo biloba extract EGb 761 in middle-aged healthy volunteers. Phytomedicine (2011) doi:10.16/j.phymed.11.06.021
Deng YK, Wei F, Zhang DG. Brain protective effects of ginkgo biloba leaf extract (ginaton) in patients undergoing hypothermic cardiopulmonary bypass. Zhongguo Zhong Xi Yi Jie He Za Zhi.
Bron: ABC Gezondheid