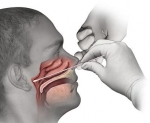 PCR-testen bepalen al bijna een jaar de lockdownmaatregelen én ons leven.
Zijn ze werkelijk betrouwbaar? Heb je bij een positieve test werkelijk COVID-19? Ben je bij een negatieve test werkelijk gerust?
De gebruikte PCR-test werd in maart in een minimum van tijd ontwikkeld, en binnen 48 uur goedgekeurd, zonder veel nazicht. Er wordt echter niet getest op 'levensvatbaar virus', maar op een virus-stukje, dat misschien wel, of misschien ook niet, van een recente besmetting kan zijn. Een vorige besmetting of griepje van vorig jaar? Een van de 4 coronaverkoudheidsvirussen? Of iets heel anders?
Alle kritiek op deze PCR-test werd en wordt systematisch onder de mat geveegd, ondanks de publicatie van meerdere kritische studies.
Nu hebben 22 wetenschappers uit hetzelfde veld als de auteurs alsnog een "peer review" gedaan: ze vonden 10 microbiologische en methodologische fouten, en bij minstens 4 van de auteurs werd 'belangenvermenging' vastgesteld.
De vals-positieve testresultaten worden op 50 tot 97% geschat! Al even erg zijn de vals-negatieve…
De eis tot terugtrekking van de PCR-paper is dus een logisch gevolg.
En wat met de lockdown-maatregelen op basis ervan, waaronder de hele wereld gebukt gaat?
De profetische woorden van Prof. Mattias Desmet (klinische psychologie) komen uit: "Slachtoffers door de coronamaatregelen zullen toegeschreven worden aan het coronavirus"….
Referenties:
Zhuang GH et al. Withdrawn: Potentials false-positive rate aong teh 'asymptomatic infected individuals' in close contacts of COVID-19 patients. Zhonghua Liu Xing Bing Xue Za Zhi 2020 Mar 5;41(4):485-488.
https://www.hpdetijd.nl/2020-09-27/drie-wetenschappers-de-coronatest-is-onbetrouwbaar-en-het-testbeleid-faalt/
Surkova E et al. False –positive COVID-9 results: hidden problems and costs. The Lancet, 2020 1 dec; 8(12): 1167-68.
https://www.thelancet.com/action/showPdf?pii=S2213-2600%2820%2930453-7
https://www.thelancet.com/journals/lanres/article/PIIS2213-2600%2820%2930453-7/fulltext
Review report Corman-Drosten et al. Eurosurveillance 2020 27 nov.

Wat is er mis met de RT-PCR-test? https://viruswaarheid.nl/wp-content/uploads/2020/11/Productie-2-Wat-is-er-mis-met-de-RT-PCR-test.pdf
Het PCR-doek valt. https://www.youtube.com/watch?v=bcVSwSxDn24&feature=youtu.be
Capel P. Apocalypse now? https://www.youtube.com/watch?v=841w-vLIeaU&feature=share&fbclid=IwAR03Pa3UpJttvUyLRX3pEFjrB0NvaZT34-4LJ0vxrFu5BajyLa9nXnrDzDc
https://www.eurosurveillance.org/content/10.2807/1560-7917.ES.2020.25.47.2001847
Steen H, Hameed S. The consequences of false positives.
Lies, Damned Lies and Health Statistics – the Deadly Danger of False Positives

Covid PCR test reliability doubtful – Portugal judges. https://www.theportugalnews.com/news/2020-11-27/covid-pcr-test-reliability-doubtful-portugal-judges/56962
Open brief van artsen en gezondheidsprofessionals aan alle overheden van België en de Belgische media. https://docs4opendebate.be/
Verhelst G. Ongecensureerde info over COVID-19. BioGezond okt 2020, 8-10. https://magazines.evolution.be/biogezond-oktober-2020/
Bron: ABC Gezondheid